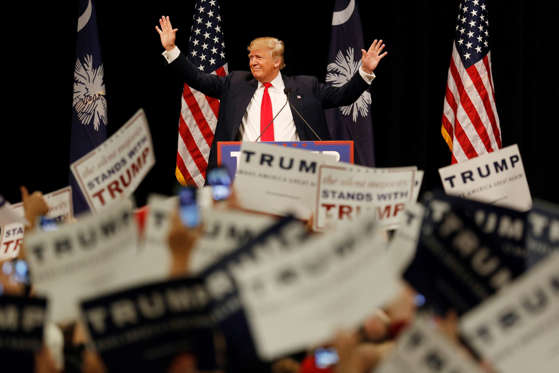 Image from source, MSN
National embarrassment Donald Trump easily won the South Carolina Republican Primary, getting somewhere around a third of votes cast. Second place is a virtual tie between establishment favorite Marco Rubio and creepy, Canadian Dominionist, Ted Cruz. It's a horror show.
[Excerpt]
Trump wins in South Carolina GOP primary; Rubio leads Cruz in battle for second place
Donald Trump won the South Carolina primary on Saturday night, sustaining his position as the front-runner for the Republican presidential nomination.Sen. Marco Rubio of Florida appeared to have very narrowly defeated Sen. Ted Cruz of Texas for second place. . .
Read more at: MSN