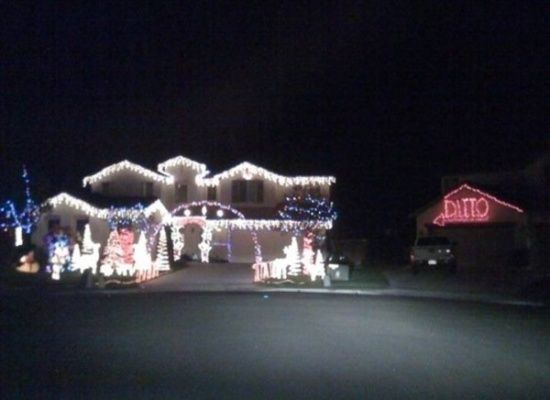 Image from source, Huffington Post
Given my built-in hedonistic and darkly humored ways, I'm surprised I've never gone the humor route with Christmas decorations. The closest I've come is with Star Trek and South Park decorations on the tree. I've pretty much kept the Christmas humor to my choice in holiday music. Maybe next year. . .
[Excerpt]
The Funniest Christmas Decorations Of All Time
'Tis the season to be jolly...and annoyed by your family...and resentful to those people at the mall who look happy. Let's face it, we can all use a laugh this time of year and these folks have supplied them for us. WE WANT YOUR PICS TOO! If you have a funny Christmas photo
send it our way
or upload it below. . .