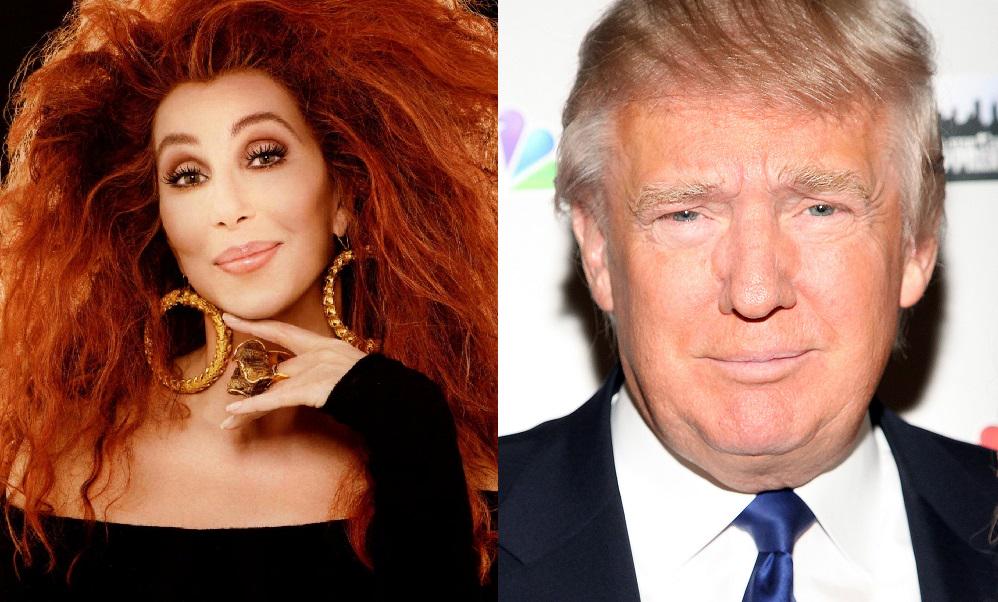 As a gay American, I'm required by law to love Cher. But, I'd love her anyway, regardless. Her straight-forwardness, particularly in her Twitter tweets is so much fun. If Bernie Sanders pulls of a Democratic primary upset, he could do worse than Cher as a running mate. I'm kidding of course, but imagine the no-holds-barred truth telling from that team!
[Excerpt]
Cher's hilarious response to Donald Trump's presidential bid
@elle_emm_aitch

Donald Trump Can't come up with a hairstyle that looks human,how can he come up with a plan to defeat ISIS.

— Cher (@cher) June 16, 2015
Donald Trump's announcement yesterday (June 16) that he would be running for the Republican party's presidential nomination might have elicited a few jokes and snorts of disbelief, but Cher's response to the anti-equal marriage property tycoon's political aspirations has won the day. . .
Read more at: Attitude