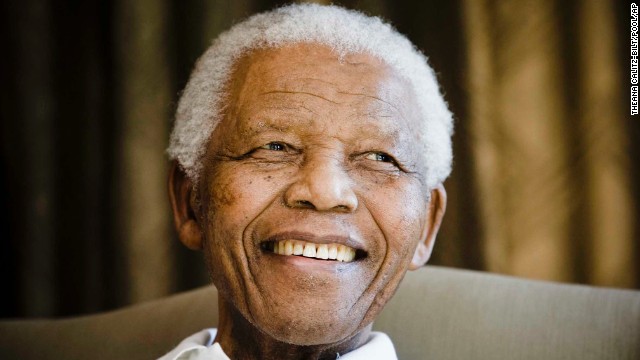 Image from source, CNN
You'd think I'd be more knowledgeable about Nelson Mandela and Apartheid in South Africa. After all, I'm a liberal, I came of age in the 1980s, and other than hunger in Ethiopia, Apartheid was
the
big liberal issue. But somehow, it just didn't resonate with me in Columbus, Ohio. I suppose if I'd been in a proper college for more than a year and a half, I may have been more involved in a student protest or something. But I couldn't miss stories about Mandela's imprisonment, release and later ascendance to the presidency. I also couldn't miss his Morgan Freeman-like gravitas and class. RIP, Mr. Mandela.
[Excerpt]
What made Nelson Mandela great
Nelson Mandela was always mindful that his leadership role in the liberation of South Africa from apartheid might not have been possible if he had not been imprisoned. "It is possible that if I had not gone to jail and been able to read and listen to the stories of many people. ... I might not have learned these things," Mandela said of the insights that he gained during his 27 years in jail. . .
Read more at: CNN