Oklahoma--a redder state than even Utah--has become the latest state to have their state constitutional amendment declared un-Constitutional. Which is great. Unfortunately, actual
marriages
are on hold pending appeal. On one hand, having a stay in place sucks, delaying equality just that much longer. On the other, it prevents the "limbo" period Utah married couples are feeling, having had a stay put in place
after
a period of legality.
The potential good news is that both Oklahoma and Utah are in the 10th Circuit, which could mean a combined case, which could get this thing wrapped up a little quicker. At least I hope so. In any event, marriage equality rocks on!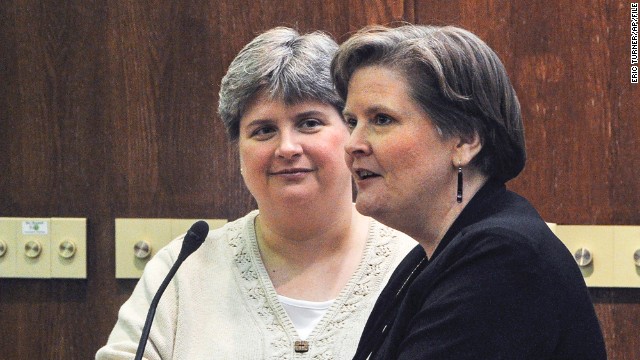 Image from source, CNN
[Excerpt]
Federal judge: Oklahoma ban on same-sex marriage unconstitutional
A federal judge ruled Tuesday that an Oklahoma law limiting marriage to heterosexual couples violates the U.S. Constitution, giving yet another victory to same-sex marriage supporters. . .
Read more at: CNN