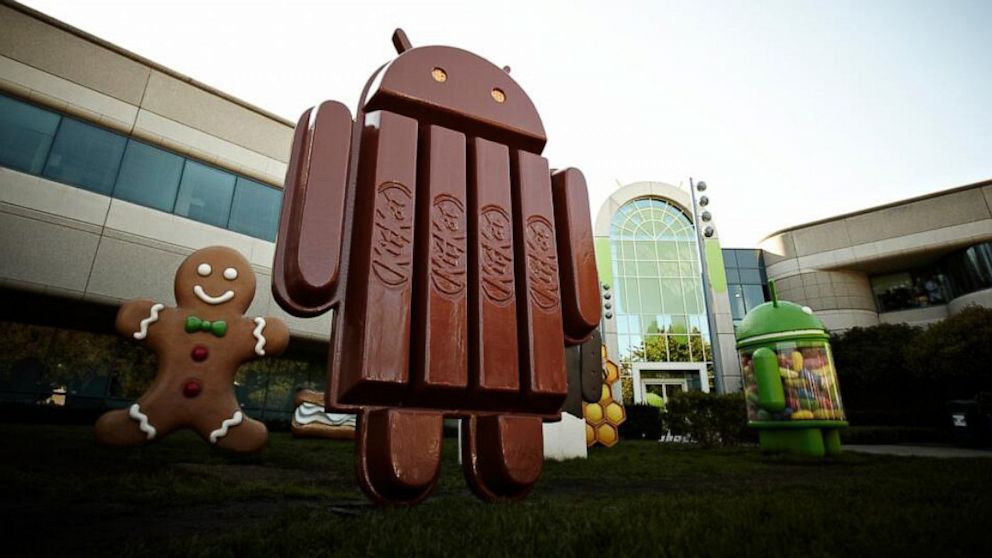 For months, the tech sites have speculated that the next iteration of the Android phone and tablet operating system would be called "Key Lime Pie." It was so prevalent I thought it was official. Turns out, they all got it wrong. The next version will be called
Kit Kat
after the Hershey (Nestlé outside the US) candy bar. Most previous versions have been named after sweet treats, such as Cupcake, Éclair and Ice Cream Sandwich. Now, apparently they're opting for a brand name, which is interesting. It's low-risk for Hershey and Nestlé, since even if the operating system turned out to be buggy and glitch, would be unlikely to damage the reputation of a top-five favorite candy bar. I bet you the Jelly Belly people are sorry to have missed the boat with the last release though.
[Excerpt]
Break Me Off a Piece of That: Kit Kat Will Be the Name of the Next Version of Android
". . .Android chief
Sundar Pichai announced Tuesday via Twitter
and
Google Plus
that Android had hit 1 billion activations and also added a little treat. The next version of the operating system -- Android 4.4 -- won't be named Key Lime Pie, as rumored, it will be called or codenamed Kit Kat. And don't worry, that's a fully licensed name and partnership too. . ."
Read more at: ABC News