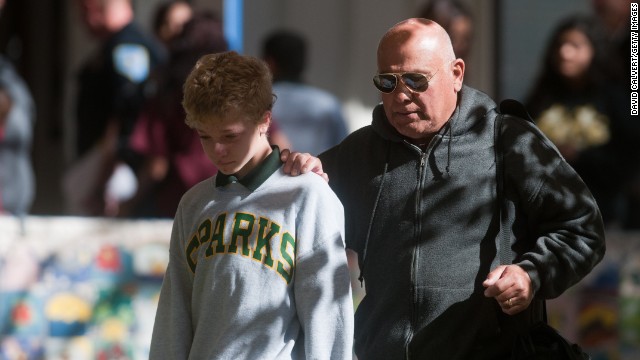 Image from source, CNN
I swear I heard a guy on the radio say--practically in the same breath--that this happened because it was a no-gun zone, and that it shouldn't be politicized. Idiot.
[Excerpt]
Nevada school shooting: Teacher killed, two students wounded
A student opening fire with a handgun he took from his parents. Screaming students running for cover. A teacher, trying to help, shot dead. Two students wounded. The terror lasted just a few brutal minutes. . .
Read more at: CNN