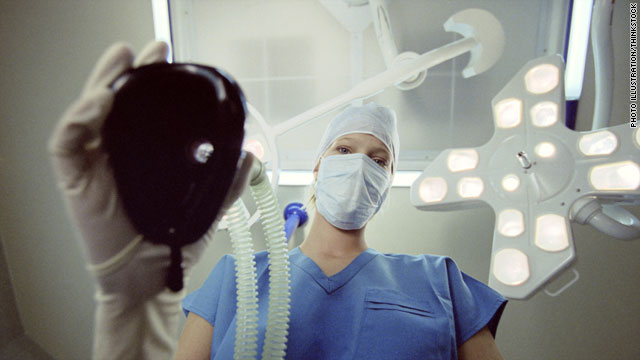 Image from source, CNN
Thanks to
Stupid Monkey Planet
for bringing this giant tanker of nightmare fuel to my attention. I've had a few minor to moderate surgical procedures in my lifetime, and the only thing that made it endurable was the thought that I'd go to sleep, and when I woke up it would be over. Maybe, maybe not. Thanks, Monkey.
[Excerpt]
Awake during surgery: 'I'm in hell'
When Carol Weiher was having her right eye surgically removed in 1998, she woke up hearing disco music. The next thing she heard was "Cut deeper, pull harder."
She desperately wanted to scream or even move a finger to signal to doctors that she was awake, but the muscle relaxant she'd received prevented her from controlling her movements.
"I was doing a combination of praying and pleading and cursing and screaming, and trying anything I could do but I knew that there was nothing that was working," said Weiher, of Reston, Virginia. . .
Read more at: CNN