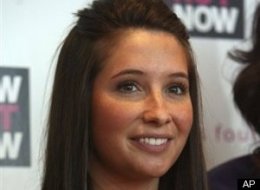 Image from source, Huffington Post
It's good to be a Palin! Most of America is still struggling with financial uncertainty, but the family-of-the-people, Sarah Palin and kin, are
rolling in it.
Now, far be it for me to disparage somebody for making an honest buck. But I can sure as hell disparage those people willing to pay to hear anyone from this brood
speak.
[Excerpt]
Bristol Palin Signs Deal For Up To $30,000 Per Speech
Bristol Palin has signed with a speakers bureau for a tidy sum of between $15,000 and $30,000 per speech, RadarOnline reports.
[UPDATE: Palin family attorney Thomas Van Flein confirmed with the AP that Bristol Palin has signed a deal with the bureau and that is indeed her fee range, but said the cost may be adjusted based on her target audience and the preparation required for a particular speaking engagement.]. . .
Read more at: Huffington Post