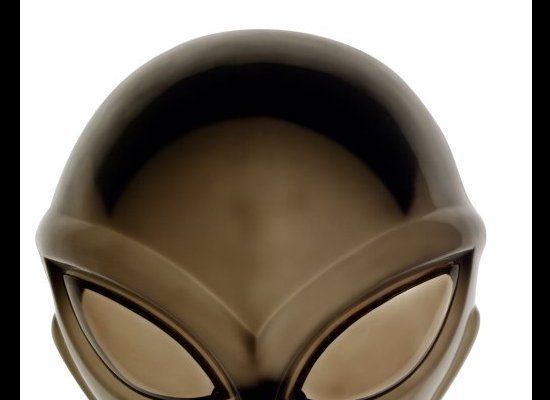 One in five Americans believe in Alien Abduction
(Image from Huffington Post)
So, one of the big stories of the week ties into one of the ginned-up FOX "News" controversies of the week. In the heat of the nontroversy about the (not) Ground Zero (not) mosque, there was a poll that said over 1 in 5 Americans believe that President Barack Obama is a Muslim. Forget the fact that these same people (c'mon, you know they're the same ones) bemoaned the radical
Christian
church that Obama went to for 20 years. And forget the fact that the President is allowed to be any religion (or none) that he wants to be.
Like a lot of polls, this one is largely pointless. The people believe a lot of wacky stuff. And when they watch FOX "News," they believe a lot
more
of it. As for me, part of being agnostic is being
open
to believing odd things, though only if some sort of evidence is available for it. For instance, my mom's old house sure
seemed
to be haunted. We even jokingly called the "ghost" Thomas. That doesn't mean that I actually believed that a dead person named Thomas was really haunting the house. But how would I put that down on a poll? That's the problem with polls, they limit your responses. Still, it can be interesting to see what sorts of things people are willing to state that they believe in.
[Excerpt]
The Craziest Beliefs Shared By 'One-In-Five' Americans
Poor President Obama. Even after attending a Christian church for most of his life and sometimes even getting in trouble for it, he's constantly been haunted by rumors that he is, in fact, a Muslim. . .
Read more at:
Huffington Post