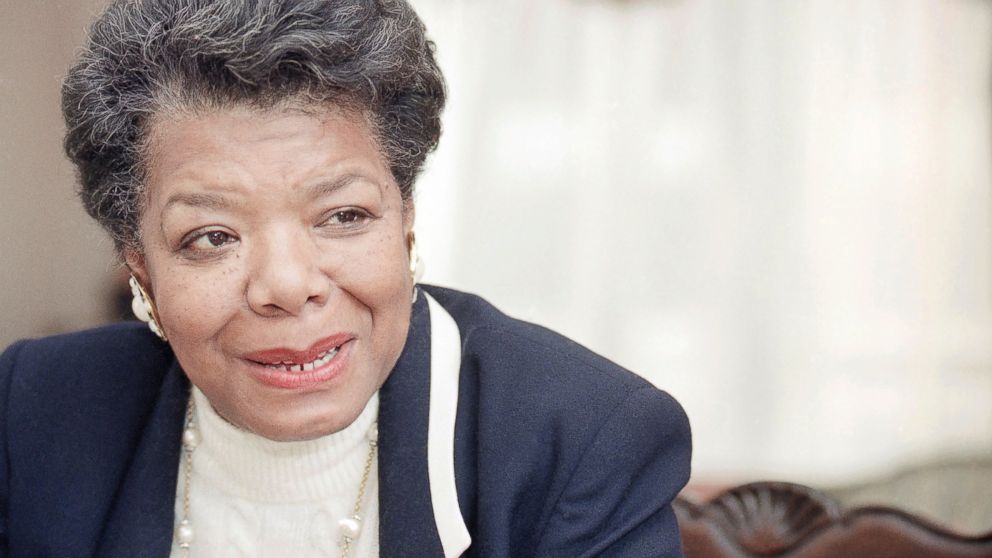 Image from source, ABC News
I will not pretend that I am a Maya Angelou expert. She's one of those people with enormous gravitas, a woman of obvious intelligence and talent. And as such, she left a very positive impression on me, even though I didn't follow her works or career. It's sad when someone with such a bright light passes. But it's also nice that she got to live such a long life, and to have her gifts be appreciated up to the end. How many people get that? RIP, Ms. Angelou.
[Excerpt]
Maya Angelou, Celebrated Poet and Author, Dies
Maya Angelou's story awed millions. A childhood victim of rape, she broke through silence and shame to tell her tale in one of the most widely read memoirs of the 20th century. A black woman born into poverty and segregation, she recited the most popular presidential inaugural poem in history. "I'm not modest," she told The Associated Press in 2013. "I have no modesty. Modesty is a learned behavior. But I do pray for humility, because humility comes from the inside out. . ."
Read more at: ABC News