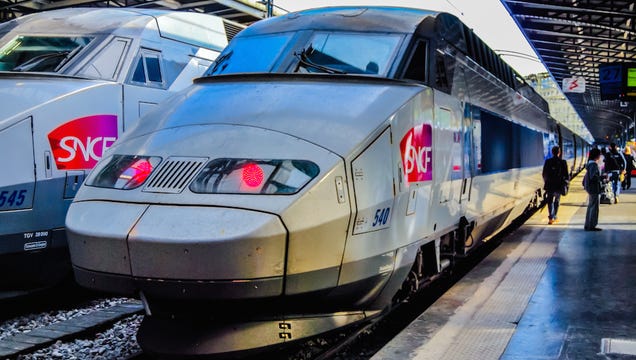 This story caught my eye, because it has happened before! Not the billions, but the train not fitting thing. Back in my amusement industry days, one of our projects was a monorail that got its doors ripped off on its first trip into the station! And then there were the canal boats that were too heavy for their shallow stream, and just sat on the bottom. These things happen. Usually, people get fired, and companies go out of business, unfortunately.
[Excerpt]
France Spent $20 Billion on Trains That Can't Fit in the Station
French officials admitted this week that they may not have taken the most thorough measurements before writing a $20 billion check. France's national train operator, SNCF, admitted this week that it ordered the fleet of new trains without double-checking the measurements. Now, officials say, the new trains are just too big to fit through many of France's regional train stations. . .
Read more at: Gawker