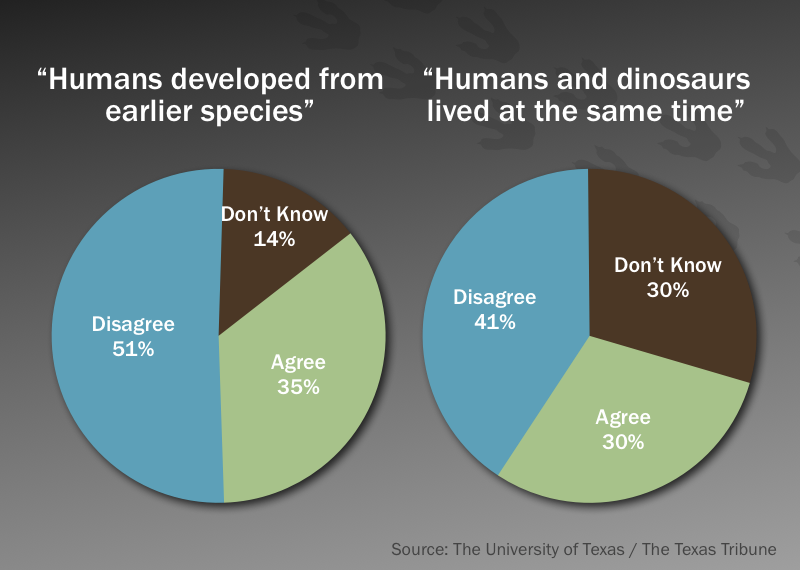 Image from source, The Texas Tribune
OK, that's an oversimplification. But not by much. Thanks to Stupid Monkey Planet for the link.
[Excerpt]
Meet the Flintstones
Nearly a third of Texans believe humans and dinosaurs roamed the earth at the same time, and more than half disagree with the theory that humans developed from earlier species of animals, according to the University of Texas/Texas Tribune Poll.

The differences in beliefs about evolution and the length of time that living things have existed on earth are reflected in the political and religious preference of our respondents, who were asked four questions about biological history and God. . .