I almost typed,
"Gays take it on the chin"
for a headline, but I couldn't stop laughing. Yeah, laughing. This decision sucks on one hand, but means little on the other. And it may even serve the opposite purpose of its intention. I would describe the decision from a Federal Judge to
uphold
Louisiana's ban on gay marriage as "last century." See, in the twentieth century, decisions that went against anything to do with gay rights would often involve naked animus, and legal contortions. And that's what this one is.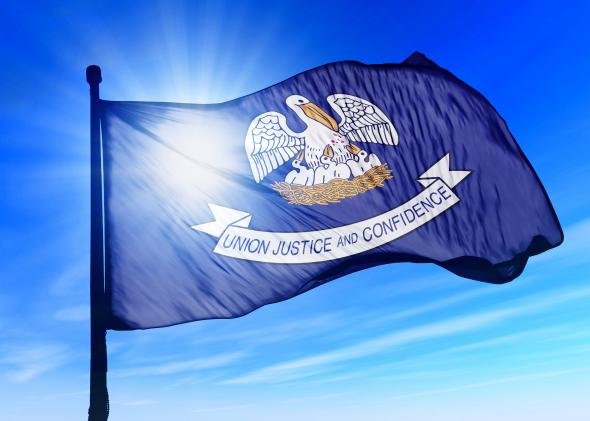 Image from Slate
Ultimately, this case will be appealed to the 5th Circuit, if it even gets the chance. The Supreme Court of the United States might have resolved the issue by then. This was the first major loss out of a Federal Court on the issue since the
Windsor
decision, which puts the tally at something like 20-to-1. So, while Right Wing World does back handsprings over this decision (knock it off guys, it's kinda gay), it's only because it's just about the only thing that's gone their way in the past two years.
[Excerpt]
Louisiana Marriage Ban Is Constitutional, Federal Judge Rules
A federal judge broke ranks on Wednesday, ruling that Louisiana's ban on same-sex couples' marriages is constitutional. The ruling, from U.S. District Court Judge Martin Feldman, is the first federal court ruling upholding a state's ban since the U.S. Supreme Court struck down the federal law defining marriage as only including opposite-sex couples in June 2013. . .
Read more at: BuzzFeed
More at: Slate