GOD, this woman is an idiot. Five years from relevance, she continues to babble on about artificial scandals and controversies, from death panels (which don't exist), to ACORN (which doesn't exist anymore) to the "War on Christmas," which only exists in Right Wing World, Palin just keeps squawking. Comedienne Stephanie Miller says that it's like a Scrabble game exploded in her head. I think it's more like she's barfing up a special Republican edition of
Magnetic Poetry,
the refrigerator magnet word set. Freedom! Tyranny! Liberty! Maverick! You betcha!
[Excerpt]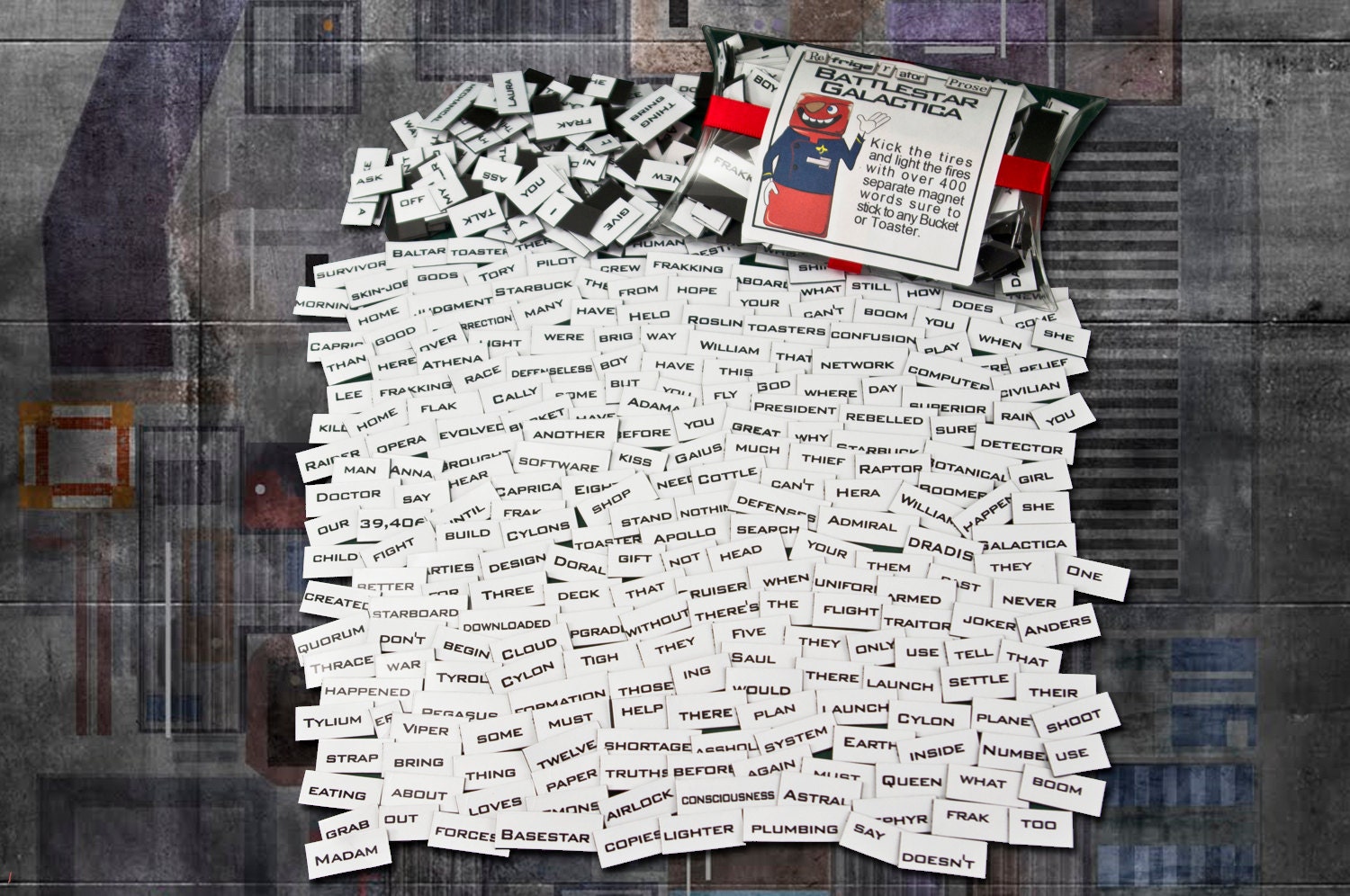 Magnetic Poetry: The secret behind Sarah Palin's word salad?
Palin links 'zealot-like' atheists to the 'war on Christmas' and 'slavery' from federal debt
Former Alaska Gov. Sarah Palin called on a group of conservatives to act over the weekend because she said atheists, secularists and other liberals had launched a "war on Christmas" and were pushing the country into "slavery" by borrowing from China. During a Saturday speech to promote her book "Good Tidings and Great Joy: Protecting the Heart of Christmas" at the Iowa Faith & Freedom Coalition's fall fundraiser, Palin observed that "everywhere it seems that we see that faith, religious freedom is under attack… and it's censored. . ."
Read more at: Raw Story