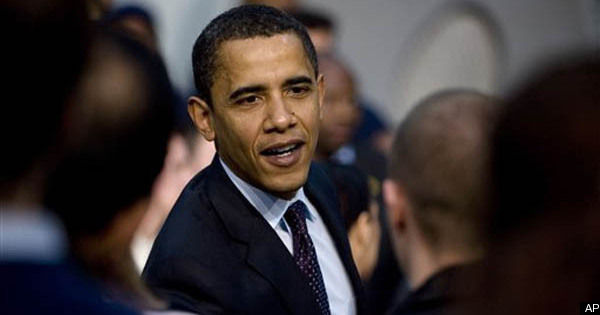 Photo from source, Huffington Post
Barack Obama chalks up another win, making even more unlikely that Hillary Clinton can even possibly win. Good. I'm getting tired of all this, aren't you?
[Excerpt]
Barack Obama coasted to victory in Mississippi's Democratic primary Tuesday, latest in a string of racially polarized presidential contests across the Deep South and a final tune-up before next month's high-stakes race with Hillary Rodham Clinton in Pennsylvania. . .