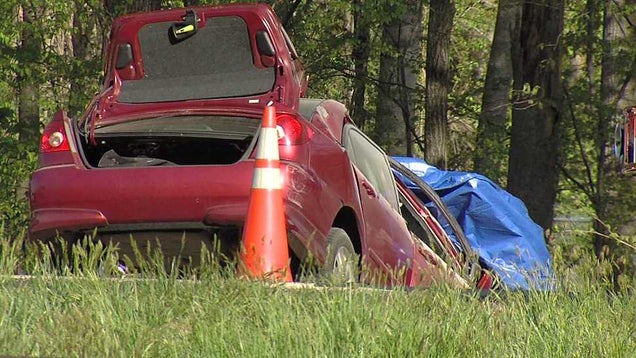 Image from source, MyFox8
I've gotten into trouble in the past for not considering the very real feelings of people connected to news stories. The easy--and natural--response to a story like this one is to be flip and irreverent. I mean, it's loaded with elements to riff on.
But it's a sad story, and a person died a pointless, needless death. So, I'm going snark-free on this one, and will just used it to illustrate the folly and danger of texting (or tweeting or posting) while driving. Don't do it.
[Excerpt]
Woman posts about 'Happy' song on Facebook seconds before fatal Business 85 crash
Investigators believe a driver was posting to Facebook seconds before she crashed and died. The wreck happened Thursday morning on Business 85 in High Point. Investigators say 32-year-old Courtney Ann Sanford crossed the median and crashed head-on into a truck. . .
Read more at: MyFox8