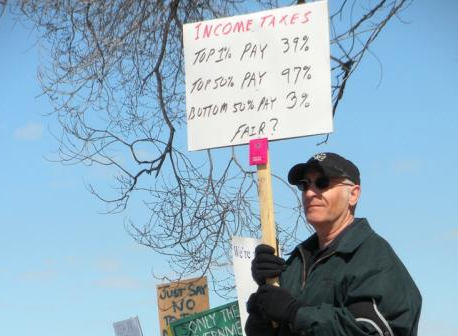 We've suffered through an entire month of whack-job tea baggers at town halls. Hoping it was over, it has instead trickled into the new month, culminating in a fight that cost one guy a finger. But is all this nuttiness really only a sideshow? It was created to take over the media news cycle of course, but was it really happening on as large a scale as we thought?
Maybe not.
[Excerpt]
The Real Town Hall Story
Health-care reform is said to be in trouble partly because of those raucous August town-hall meetings in which Democratic members of Congress were besieged by shouters opposed to change.
But what if our media-created impression of the meetings is wrong? What if the highly publicized screamers represented only a fraction of public opinion? What if most of the town halls were populated by citizens who respectfully but firmly expressed a mixture of support, concern and doubt? . . .