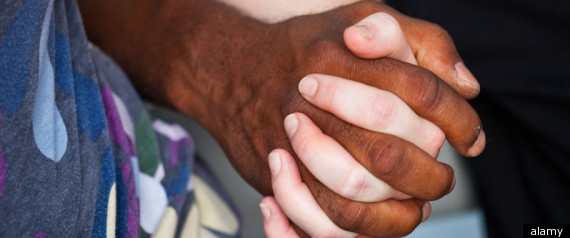 I'll bet they think Jesus was white too. Image from HuffPo
Um,
what?
Really? Yeah, I know some churches are
deeply
attached to reserving the "religious" right to be anti-gay. But, I thought they were all way beyond this. Guess not.
[Excerpt]
Small Ky. Church Votes Against Interracial Couples
A tiny all-white Appalachian church in rural Kentucky has voted to ban interracial couples from joining its flock, pitting members against each other in an argument over race. Members at the Gulnare Free Will Baptist Church voted Sunday on the resolution, which says the church "does not condone interracial marriage. . ."
Read more at: Huffington Post