Ha! It looks like the former Senator Rick Santorum isn't the only guy with a Google problem!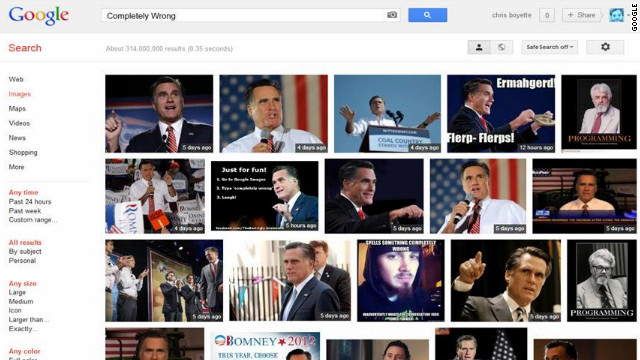 [Excerpt]
Google search for 'completely wrong' yields page of Romney photos
To the amusement of Mitt Romney's critics, a Google Image search for the phrase "completely wrong" on Wednesday returned a page nearly full of images of the Republican presidential candidate. . .
Read more at: CNN