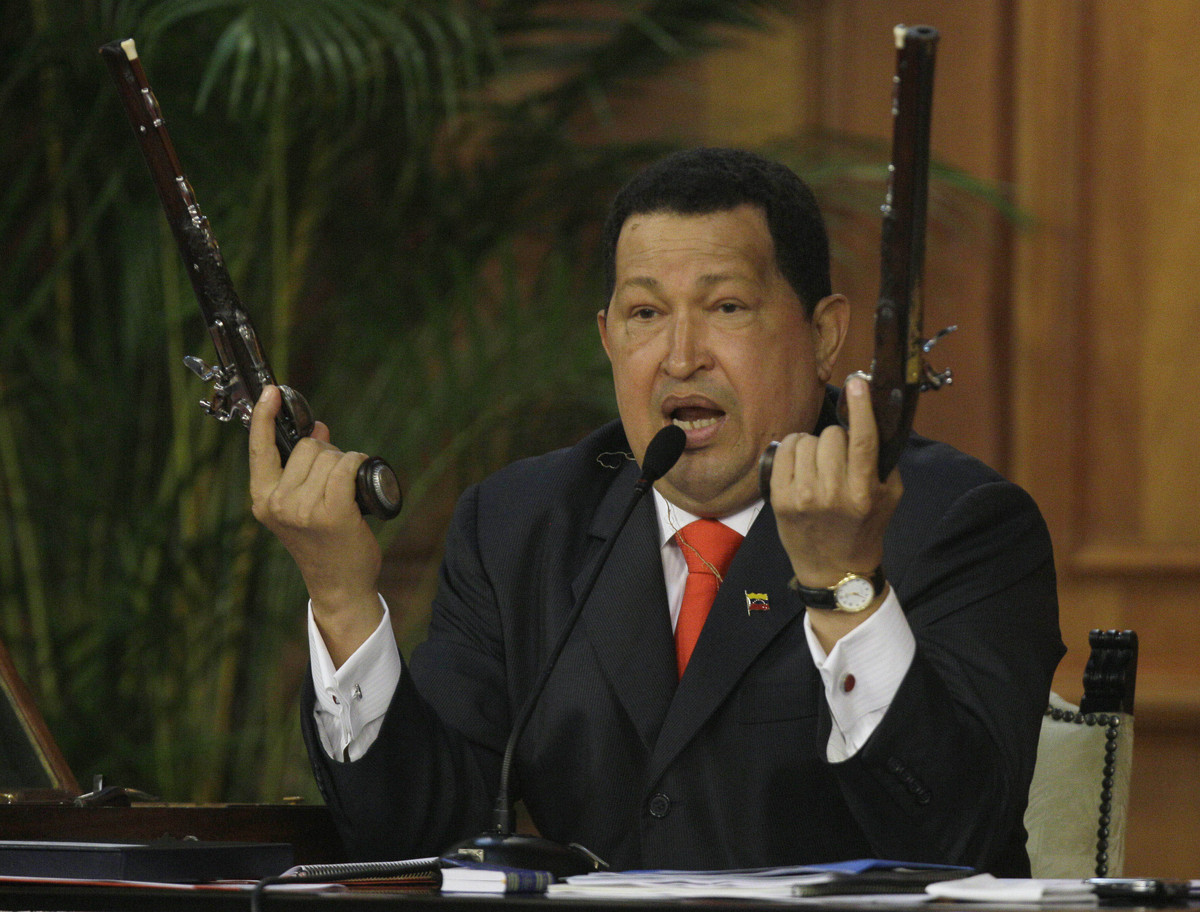 Huh. Looks like the righties shoulda loved this guy.
Image from Huffington Post.
Trying to care. Not quite getting there. But it's a big news story, and worthy of marking on the ol' calendar. Sorry to everyone who cared about him, and whatnot, of course. Are there any world leader awards shows where they'll do an "In Memoriam. . .?"
[Excerpt]
Hugo Chavez Dead: Venezuela's President Dies At 58

The Associated Press reports that Hugo Chávez, who led a leftist revolution and served as Venezuela's president for nearly 14 years, has died at 58 years old. . .
Read more at: Huffington Post