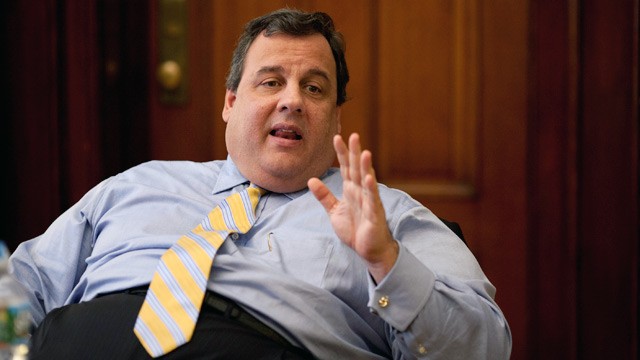 Image from ABCNews
When Senator Frank Lautenberg died this week, Chris Christie, the New Jersey Governer was on the hotseat to nominate a successor. Christie is currently doing a tightrope dance (tricky for anyone, but
him?
) with his image, both trying to be his brash, gruff self to some people, and a cuddly teddy bear to others. He clearly has Presidential aspirations, and he has to be weighing every decision he makes. So, rather than appoint a Senator, he's going to have it put to a vote. But not in just
any
election. That could be risky for a number of reasons. So, he's burying the vote in a special election (which costs millions) just a couple of weeks ahead of the real election. Some critics are understandably interpreting this move as bald
fear
on Christie's part. Which is amusing for lots of reasons. I couldn't decide which of these clips would irritate Christie worse, so I'm running them
both.
First, Rachel Maddow accuses Christie of being a wussy. Then Lawrence O'Donnell does. They're both highly entertaining.