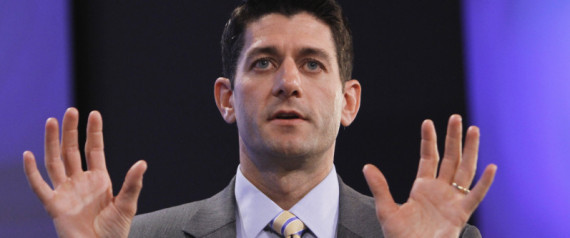 The Budget Munster is
lying
to you. Image from HuffPo.
There have seemingly always been spin doctors, and political finesse when it comes to policy and talking points. What they're doing with the Paul Ryan "kill Medicare" plan is just the latest, most audacious example. There is a line that can be crossed from "polishing a turd" to "outright lying." And saying that Ryan's plan would "save" Medicare is outright lying.
[Excerpt]
Ryan Says His Plan Repeals The 'Raid' Obama Made To Medicare. It Doesn't
Besieged by attacks over House Budget Committee Chairman Paul Ryan's Medicare plan, Republican lawmakers are amplifying their message that it was President Barack Obama's health care law, not theirs, that pushed draconian cuts to the entitlement program. . .