Hasta la vista, baby? This is sort of a shocker. I know Hollywood marriages can come to an end
any
time, sooner rather than later, usually. But for some reason, this surprised me.
[Excerpt]
Arnold Schwarzenegger, Maria Shriver Announce Separation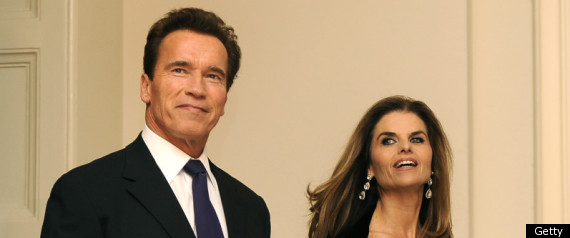 Image from source, HuffPo

Arnold Schwarzenegger has announced that he and his wife of 25 years, Maria Shriver are separating.
A spokesman for the actor and former California governor issued a statement announcing the news Monday night. . .
Read more at: Huffington Post