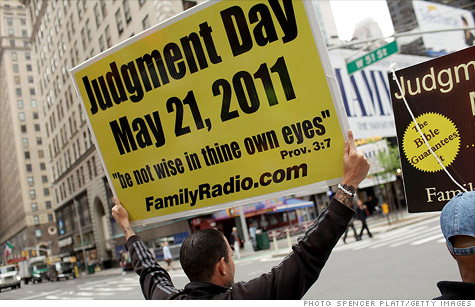 Image from source, CNN
If he can't even convince his own staff, how can Harold Camping expect to convince the rest of us? Of course, if there are a couple of earthquakes tomorrow morning (or
eeek
, tonight) it's going to freak people out!
[Excerpt]
Doomsday church: Still open for business
By now, you've probably heard of the religious group that's predicting the end of the world starts this weekend.
Harold Camping and his devoted followers claim a massive earthquake will mark the second coming of Jesus, or so-called Judgment Day on Saturday, May 21, ushering in a five month period of catastrophes before the world comes to a complete end in October. . .
Read more at: CNN