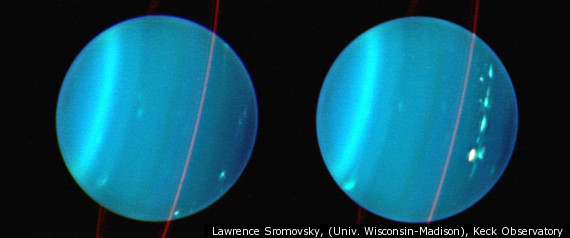 Image from source, Huffington Post
C'mon. Could I pass up that headline, really?

[Excerpt]

Uranus Bright Spot Intrigues Scientists, Leads Astronomers To Ignored Region

Uranus rarely gets any love. The typically ignored planet, recently highlighted for orbiting the sun on its side, has just gained itself some atypical attention, according to Universe Today. It seems astronomers have detected that an enormous bright spot may be an unprecedented eruption of methane ice high in the atmosphere. . .
Read more at: Huffington Post