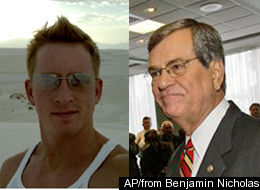 Photo from source, Huffington Post

Heh, heh. . . Just a quick update to the previous Shameless Gossip post.
[Excerpt]

"There's nothing to be said, as Lott and I have no connection whatsoever," Nicholas wrote in an email to The Huffington Post. "How these 'quotes' have been fabricated are beyond me. The Senator is someone I have had no personal dealings with, ever."