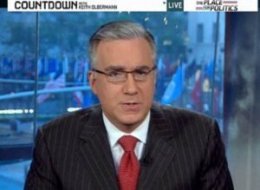 Image from source, Huffington Post
Too good not to post. And totally true, though I hope he doesn't get in trouble again for it.
[Excerpt]
Keith Olbermann: 'Fox News Is 100% Bullshit'
. . .One Twitter user, William R. Dickson, tweeted back at Olbermann with the following, which he retweeted to his 169,000-plus followers:
"Surely not 100%. Surely it is a rich blend of manure from a wide variety of farm animals. . ."
Read more at: Huffington Post