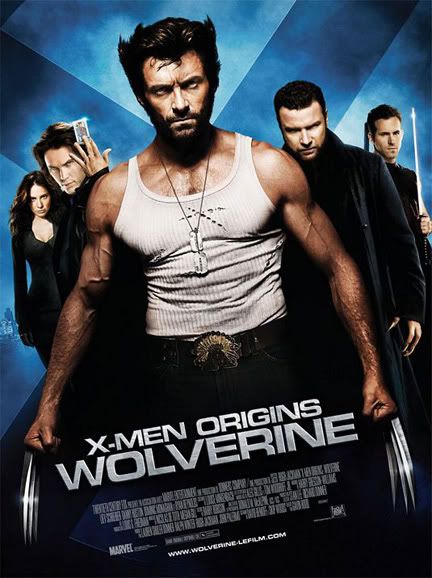 I finally got around to watching

Wolverine,

and I've got to say, I'm not sure why it was regarded as something of a failure. I guess like

Fantastic Four

and its sequel,

X-Men III: The Last Stand, Watchmen, Superman Returns

and so many other superhero films, the outcry is coming from die-hard comic book fans. The producers "didn't get it right," and so, the movie gets a big FAIL from them.




I'm a super-hero fan from way, way back. But I'm relatively easy to please. All of the above movies mentioned, and many others have pleased me just fine. I understand that the transition from comic books to the silver screen involves changing them to some degree. Having grown up on DC Comics, with their multi-verse concept, "Elseworlds" and "imaginary stories," I understand that each incarnation of any particular character will involve many variations and differences.

That's not to say that all of the changes are good, or that

every

super-hero movie is great. The Michael Keaton/Val Kilmer/George Clooney

Batman

series is vastly overrated in my opinion (as is the current Christian Bale one, but for different reasons).

Superman III

and

Supergirl

were disappointing (but not without their fun parts), and the less said about

Superman IV: The Quest for Peace

the better.

But I thought that

Wolverine

was plenty enjoyable for me. It didn't hurt that we got to see Hugh Jackman in the altogether, and any appearance by a wisecracking Ryan Reynolds is always welcome. I was never a Marvel Comics fan, so I only had a vague familiarity with the many characters introduced in the film. This probably helped, since I had no fan "bible" to go by. The movie manages to give Wolverine a full back-story--only hinted at in

X-Men

--while neatly tying it into the parent series' storyline.

The movie didn't feel as big or bombastic as

Iron Man

(one of the best super-hero movies ever made) or

Spider-Man,

but it didn't feel like it needed to be. I guess this one needs to be entered into with lowered expectations. Accept it for what it is: the movie version of some of your favorite comic book characters. Leave your fanboy nit pickery at the door, and enjoy.

Recommended.