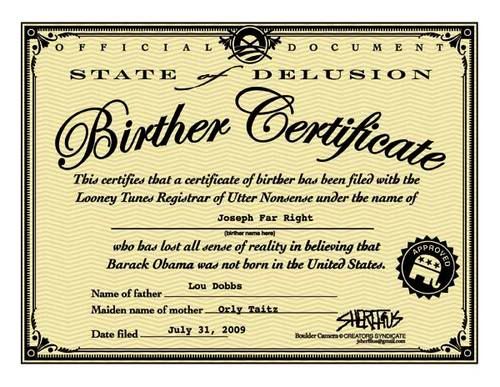 Image from source, Daily Kos
Ha. Ha ha. Hahahahahahaha!
Good.
It's high time these loony birthers payed some sort of consequence for their actions. And they don't come much loonier than Alan Keyes.
[Excerpt]
Alan Keyes Ordered to Pay President Obama's Court Costs
A state appellate court in Sacramento tossed out a lawsuit claiming President Barack Obama is not eligible to occupy the White House because he is not a natural-born citizen of the United States. The court ordered the plaintiffs to pay all court costs of the defendants.
The lawsuit was filed shortly after the 2008 general election. The leading plaintiff (of three) was Alan Keyes, a former member of President Ronald Reagan's administration from Maryland, and the 2008 American Independent Party candidate for president. . .
Read more at: Daily Kos