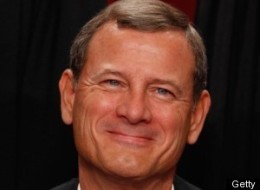 Image from source, Huffington Post
Interesting. . .
[Excerpt]
Rep. Peter DeFazio Investigating Impeachment For Chief Justice John Roberts
With Democrats increasingly outraged over the Supreme Court's Citizen United decision that allowed unlimited corporate spending in elections -- a change conservatives have been more successful at taking advantage of -- a Democratic congressman is raising the prospect of impeaching the Supreme Court's chief justice over the issue. . .
Read more at: Huffington Post