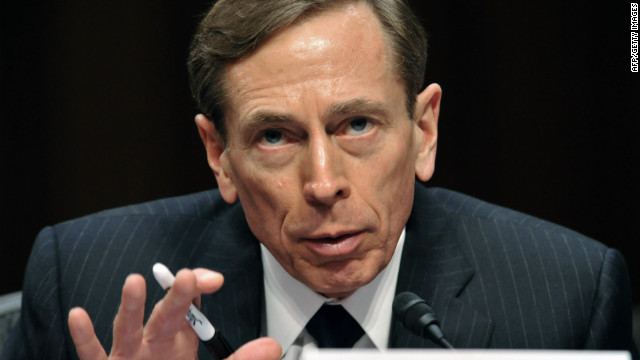 Image from source, CNN
Whoa.
[Excerpt]
Source: CIA director David Petraeus submits resignation over extramarital affair
Petraeus issued a statement announcing his resignation, saying, "After being married for over 37 years, I showed extremely poor judgment by engaging in an extramarital affair. "Such behavior is unacceptable, both as a husband and as the leader of an organization such as ours. This afternoon, the president graciously accepted my resignation. . ."
Read more at: CNN