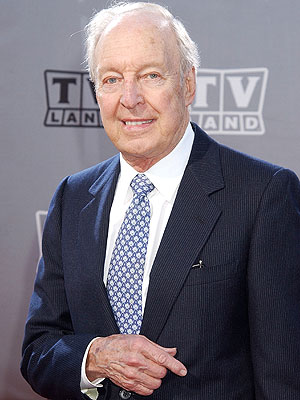 Diff'rent Strokes
was never a favorite program of mine. But given that it premiered in 1979, that I was 13, and Gary Coleman was a national sensation, of course I saw it occasionally. Enough that I knew the character's names, the actors, the basics. I already knew Conrad Bain (the white adoptive father of the two black children that formed the basis of the show) from
Maude,
a much more adult sitcom from a time when I was much younger. Even still, I was genre savvy enough to know that
Maude
was a far superior program. It doesn't matter though, for he will always be known as "Mr. Drummond." RIP, sir. Even though (along with Jack Klugman and Charles Durning before you), I thought you'd already passed.
[Excerpt]
Conrad Bain Dies at 89
Conrad Bain, the easygoing TV star who played the Park Avenue father on the 1978-85 sitcom Diff'rent Strokes, died in his hometown of Livermore, Calif., on Monday. He was 89. . .
Read more at: People