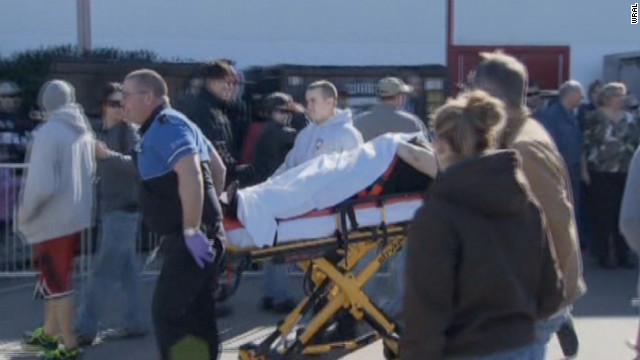 Image from source, CNN
D'oh! I'd say this falls in the category of
too dumb to have a gun.
There's lots of talk about limiting gun sales to the potentially mentally disturbed. But can we tack an IQ test on there too, please?
[Excerpt]
5 injured after firearms go off at Ohio, N.C., Indiana gun shows
At least five people -- three in North Carolina, one in Indiana and one in Ohio -- were injured after weapons went off at gun shows Saturday, officials said, at a time when there's been renewed discussion about private gun sales at such shows. . .
Read more at: CNN