Christopher Hitchens wouldn't want us to wax nostalgic, and long for his effervescent life force. He'd say "bollacks" to that sort of sentiment. Hitchens was a dyed-in-the-wool atheist, a confirmed anti-god sort of person. And so am I. So, I can be sad for his passing. Lament that I won't read a new volume of his musings. But I won't ponder whether or not he's suspended above me in an etheral, extra- scientific embodiment. He's just gone. And that's sad. Even if his political ideas were bollacks.
[Excerpt]
Christopher Hitchens Dead: Legendary Writer Dies At Age 62
Christopher Hitchens died Thursday in Houston. He was 62. The legendary writer was diagnosed with esophageal cancer in 2010. . .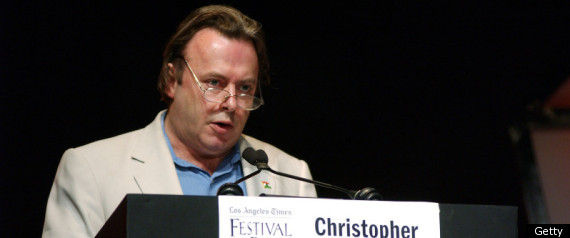 Source: Huffington Post