This is a sign of the times, literally. The Las Vegas Hilton sign is well known, and has been a landmark of its own in the past. At one time, it was the largest free-standing sign in the world. And then it collapsed in a taco-shape one day in a wind storm. It was remodeled after that, but it remained familiar in appearance. Now, it will be removed, since the property will be changing its name to. . .wait for it. . .LVH: Las Vegas Hotel & Casino! That's just so. Different. Or something. Anyway, goodbye LVH! And hello, LVH!
Current sign, image from 8NewsNow
Thanks to
Stupid Monkey Planet
for the link.
Source: 8NewsNow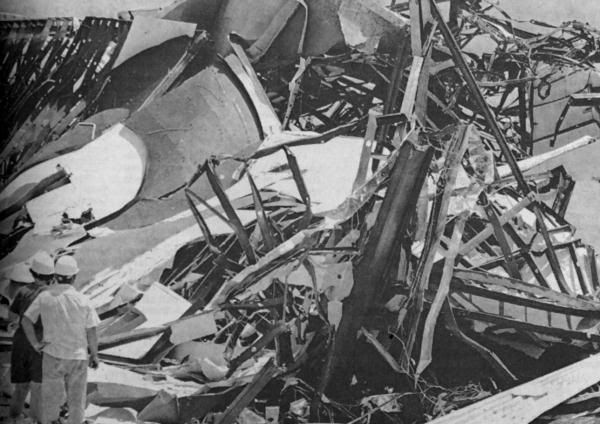 A shot of the rubble after the collapse of the original sign.
Image from: July 20, 1994, edition of the Sun.
© LEE ZAICHICK / LAS VEGAS SUN FILE PHOTO