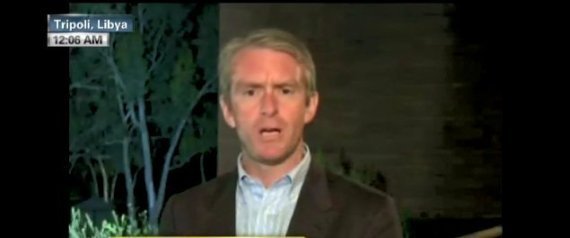 Image from source, Huffington Post
Ohhh,
FOX "News". . .
can't you
ever
tell the truth?
[Excerpt]
CNN's Nic Robertson Tears Into Fox News For Saying Libyans Used Him As Human Shield
A senior reporter for CNN slammed Fox News for suggesting that he and other reporters who were given a tour of Muammar Gaddafi's compound in Libya were used as human shields by the Libyan government. . .
Read more (with video) at: Huffington Post