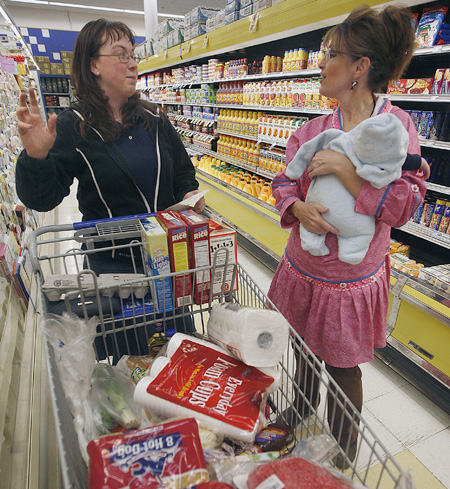 Image from source, Huffington Post
This story has little to offer beyond snark value, I'm aware. Though there is something to be said for the way that politicians are packaged. Most people probably think that Sarah Palin is a super-stylin' chick, right? Well, this photo belies that impression!
[Excerpt]
First Cindy McCain came under fire for wearing an outfit estimated to cost
$313,100
on opening night of the Republican National Convention. Now, Page Six
reports
, Sarah Palin has taken a liking to designer duds (not to mention expensive eyewear--it was revealed today that
Palin's glasses
cost $400). . .